Morgan Library of Ohio Imprints, 1796-1850
Ohio Imprints Digital Library
Author: Society of Friends.
Title: Views of the Society of Friends in Relation to Civil Government.
Place: Cincinnati: A. Pugh, Printer--Corner Fifth and Main., 1840.
Bibliographic Record. Morgan Number 3887.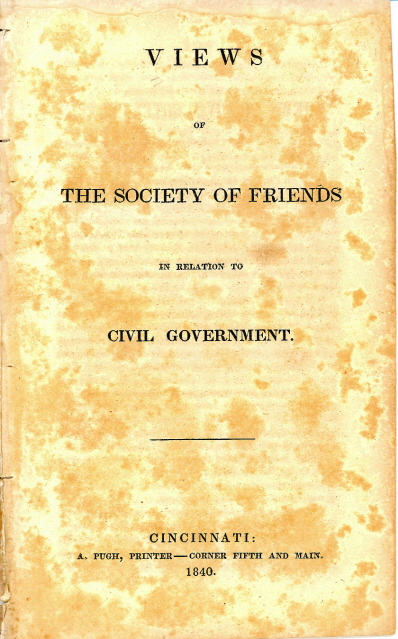 Page 1, Title Page
©Copyright 1995-2007 Morgan Library of Ohio Imprints as to electronic presentation and platform. All rights reserved.